Challenges Abroad
King's Academy Easthampstead Park are in their third year of working in partnership with Challenges Abroad and Future Sense Foundation in order to bring the life-changing experience of overseas travel and charitable work to their students. Following a successful trip to Battumbang, Cambodia in 2022, KAEP 6th Form students continued this work on a 16-day visit to Northern Thailand in July 2023.
The students' experience in Thailand was centred around training on Thai culture and etiquette, time spent planning lessons and teaching children at a local Prathom (Primary) school in the village of Mae Sariang, and a residential stay at an elephant rescue and rehabilitation centre. In addition to this work, they embarked on numerous rich, cultural experiences, such as temple visits, cooking lessons, market tours and tree-planting.
Students formed special bonds with the children they taught at the local Thai school and soaked up the culture of their host country through visits to Buddhist temples in the northern city of Chiang Mai.
Overseas trips offer a multitude of valuable benefits that extend far beyond the classroom. Firstly, they provide an opportunity for cultural immersion and global awareness, exposing young minds to diverse perspectives, traditions, and languages. Such experiences foster tolerance, empathy, and a broader understanding of the world, embodying the meaning of KGA's promise to provide 'Opportunity and Success on a Global Stage'.
Students created a variety of delicious dishes at their Thai cooking class.
King's Group Academies are growing their partnership with Challenges Aboard and wider reaching opportunities for students in KS3 and KS4 will begin this year with trips to Germany, Spain and Poland as well as a 6th Form visit to Panama. Check back for updates on these 2023-2024 trips soon.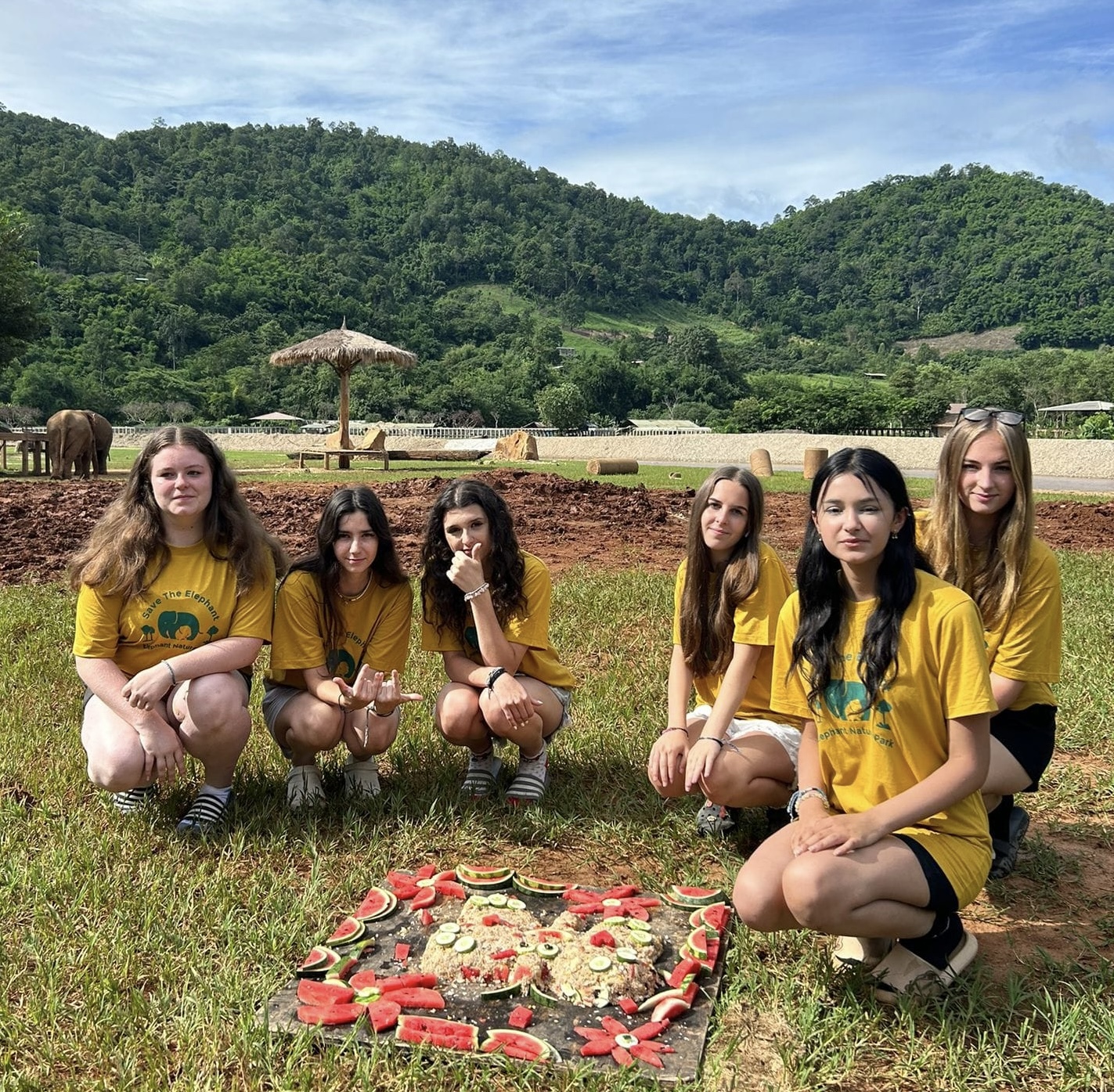 Students prepared a mixture of sticky rice, bread and fruit which was devoured by the resident rescue elephants at Elephant Nature Park.
Student Collaborations
Students in both King's Academy College Park and King's Academy Northern Parade enjoyed collaborating with peers in both the UAE and Saudi Arabia on projects to promote their cultural and geographical understanding. Year 5 students from Amity International School, Abu Dhabi and the British International School Al Khobar took part in live question and answer sessions with KGA students and undertook shared projects to teach one another about their locality. All schools are looking forward to building on this partnership to include collaborative work across a variety of curriculum areas.
Partnership projects such as these offer a myriad of benefits to all involved. Not only is curriculum work is enriched with real-world context but through these shared projects, students gain a broader and personal perspective on global issues, allowing them to approach challenges with a more open and empathetic mindset.
"It's way better to learn about a place from someone who lives there than just looking in a book. I feel like I understand it much more." Student, King's Academy Northern Parade
"The quality of the work produced has been significantly higher than usual due to the real-life collaboration and accountability to their new peers."
Teacher, King's Academy College Park
Ringmer & RAIN Reforest
King's Academy Ringmer has begun their partnership with the village of Nova Esperança, home to the indigenous Brazilian tribe, the Guarani. With the support of the charity RAINReforest, they have shared details of their ecological developments at school with the Guarani people who have responded with information about the regeneration of their land in the Amazon Rainforest. Led by the Eco Club at Ringmer, the projects have included reclaiming the bramble-covered greenhouse in preparation to expand their growing of vegetables and flowers, and also improving the Eco Hub garden to attract a wider variety of wildlife. Upon learning about the developments made on their land by the Guarani people, students at Ringmer were in awe of the agroforestry work and the pace of progress in the last year.
This learning exchange will promote the understanding of how we can nurture and develop the environment we are in and aim to inspire one another with the different methods of planting, rewilding and the cultivation of the land. With the support of RAIN Reforest, communications between KGA students and the Guarani people will be translated and celebrated to create a relationship across continents based on a common desire to protect our shared planet.
Eco Reps sow wildflowers and add log borders to the Ringmer's Eco Hub garden to attract wildlife
Children of the Nova Esperança village learn to plant food items.
Learning local skills at the Tribal Craft House Knowledge Exchange Centre, Nova Esperança
Ringmer's Eco Reps reclaim the school greenhouse
International Teacher Placements
As part of our promise to provide opportunity and success on a global stage to both students and staff, our international school partnerships extend to teaching experience placements. KGA recently welcomed qualified teachers from The British School Algiers to undertake placements at King's Academy Binfield in both the Primary and Secondary phases. During their time at King's Academy Binfield, the teachers worked alongside KGA staff to experience day to day life in a UK academy.
"The experience has been incredibly beneficial and has left a profound impact on my personal and professional growth. The opportunity to work with such passionate educators and enthusiastic students has been nothing short of inspiring. The guidance and support provided throughout the teaching placement have been invaluable. It has deepened my understanding of effective teaching methodologies and allowed me to develop my skills as an educator. I have gained valuable insights and practical knowledge that I will carry with me throughout my career."
Teacher, British School Algiers
Executive Head Teacher, Katie Moore and International Coordinator, Helen Kenny with teachers from The British School Algiers
Our teacher placement opportunities aim to harness the collective wisdom of global academia by transcending geographical boundaries and enriching the educational experience for all involved. Ultimately, this collaboration not only benefits staff and students at KGA and BSA, but also contributes to the advancement of education on a global scale.

International Days
A key fixture on the calendars of all King's Group Academies is International Day. On this day, our schools come alive with the colours, sounds and celebrations of the countries and cultures represented in their communities and curriculums. International Days are an opportunity to embrace the rich diversity of our student bodies as well as learn more about the experiences of our friends in our partner schools around the world.
From activities in language, sport, music, art, global issues and cultural traditions, students are exposed to a rich tapestry of ideas in creative and collaborative ways on KGA International Days.
Ultimately, integrating international days into the school calendar not only enhances the educational experience but also prepares students to be informed and compassionate global citizens in an increasingly interconnected world.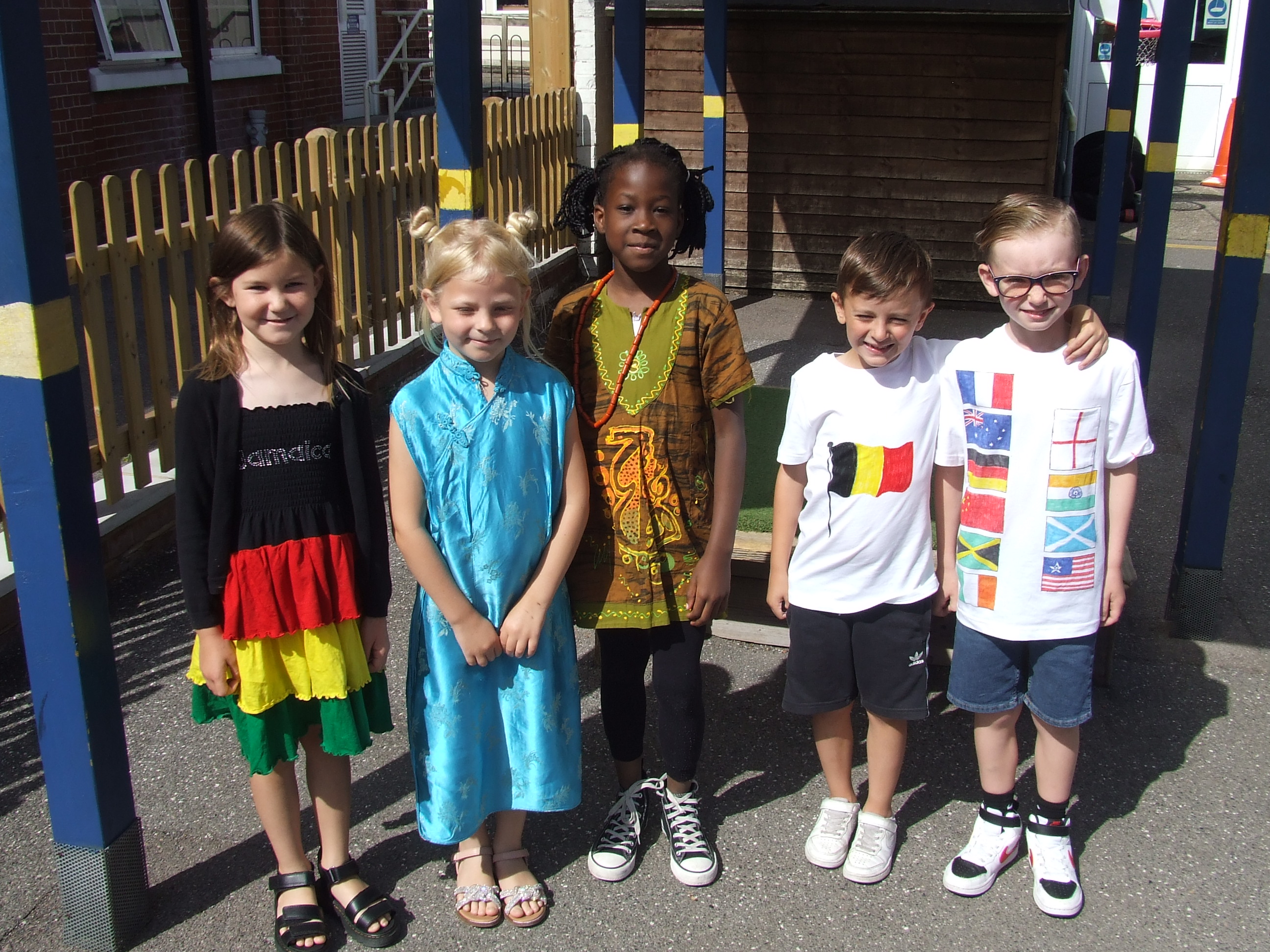 Students from King's Academy College Park celebrate the day through dance, music, sport, food and fashion of the world.
Students from King's Academy Prospect wear traditional dress to celebrate their heritage and culture.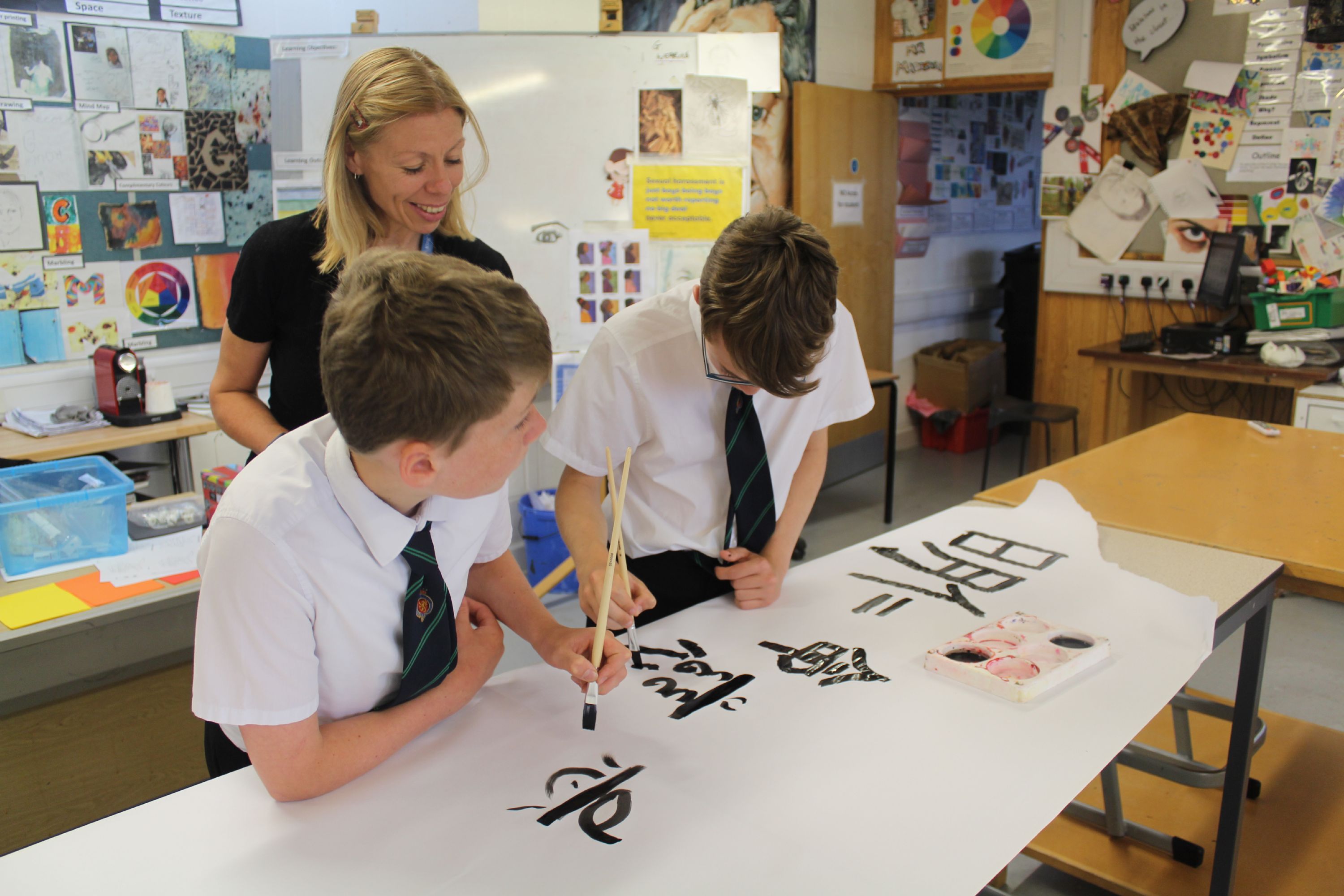 Students from King's Academy Ringmer take part in a Japanese calligraphy workshop.