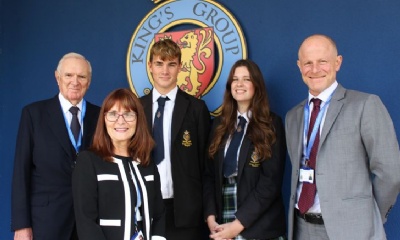 Sir Roger Fry, Chair and Founder of King's Group Academies, had a whistle stop tour of all eight academies on 20th and 21st September.
He met a range of children and young people as well as staff and members of the governing body. He faced a range of panels as our students quizzed him on his life in education. I think it is true to say that all parties were inspired by the experience; Sir Roger by their dynamism and energy and the students by his drive to improve their life chances.
It was great to see Sir Roger in person after such a challenging period in all our lives. We look forward to welcoming him back soon.
Some photos from the visit are below: