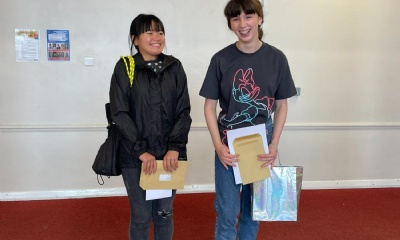 King's Academy Ringmer GCSE Results August 2021
King's Academy Ringmer's students have achieved outstanding results despite the disruption to their final year. Studying a GCSE is a five-year commitment not just a terminal exam, so when we share the success of our students, we share the end of five years of dedication and effort.
The Principal Sian Williams said: The school continues to make rapid progress and is a school that the community can continue to be proud of. We are delighted that this year group has received the results that they deserve following the rigorous process of Teacher Assessed Grades. I am exceptionally proud of them! It is important to remind ourselves that this cohort spent a third of their GCSE curriculum time learning remotely during the school closures; this shows their resilience and determination throughout the pandemic. This is also an opportunity to acknowledge the dedication and skill of the staff who have worked tirelessly with our Year 11s.